Home
Requirement for South Dakota Food Safety Managers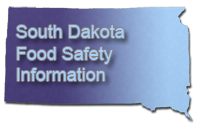 Certified Food Managers (CFM, CPFM):
Food service establishments in South Dakota are required by law to have at least one person on staff who has passed an approved food service manager training program (a CFM). There must be at least one CFM or a food handler working during all business hours.
If you need your CFM, there's good news! Now you can save time and train online for your Certified Food Manager (CFM).
South Dakota Food Safety Certification for Managers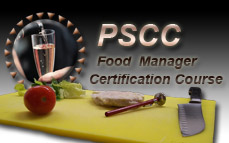 Requirements: In South Dakota, at least one person in charge in each food service establishment or mobile food service must be a certified food service manager. To become certified as a food service manager, a person must complete 8 hours of approved training and pass a proctored exam.
Food Safety Certification for Managers
The PSCC Food Manager Certification Course has been written to the FDA Food Code and will prepare you to take any of the four exams approved by ANSI and the Conference on Food Protection (CFP).
The South Dakota Department of Health has approved PSCC to provide online training for your Certified Food Manager license. After you finish the computerized course (either at your home or office), you will need to schedule a proctored exam. You will meet with a proctor in a public business and the proctor will verify your identity, give you access to the exam and supervise you while you take the exam. Instead of spending all day going through a course, you can just travel for the final test.
South Dakota Cities Where Proctoring is Available:
Madison
Pollock
Sioux Falls
Wagner
NOTE: In addition to the cost of the online course, proctoring fees apply for taking your final exam. Proctoring fees are not included in the cost of this course. They are typically around $40. However, proctors are free to set their own pricing for proctoring so you will need to check with the individual proctors for pricing details.
Food Safety for Managers Online Course: $199.95
Price for Online Course with Employer Account: $199.95*
Complete Process for Getting your Certified Food Manager license in South Dakota:
1. Sign up for and complete the online South Dakota Food Manager Certification course.
2. After you complete the course, print your Proctoring Directions Form. This form will include a list of approved proctors for taking the final exam.
3. Contact one of the approved proctors to schedule your exam. The proctor will verify your identity, give you access to the exam, and supervise you while you take the exam.
4. Meet the proctor to take the exam. You will need to bring your Proctoring Directions Form and a valid form of government-issued photo ID when you go to take the exam.
5. Once you pass the exam, you can print your official certificate immediately and we will notify the South Dakota Health Department of your certification.
Course Details:
Our course is an interactive course, with video, audio, animations, and flash cards to help you learn the material. At the end of each lesson is a quiz - if you pass the quiz, you move on to the next lesson. If you don't pass or don't feel confident about your progress, there is no additional charge; you just go through the lesson again.
This course is rated at 8 hours, but if you have experience or know the material, you can get through the class quickly. It is also just fine if it takes you longer to get through the course - the most important thing is that you know the material.
PSCC's Certified Professional Food Manager (CPFM) training is an excellent resource to become a Certified Food Manager in South Dakota. This covers a range of topics, ranging from the effects of personal hygiene on foodborne illnesses to the symptoms of foodborne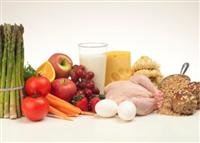 illnesses.

What are your responsibilities as a manager if your employee has a foodborne illness?
How do cooking time and temperature of food affect foodborne illnesses?
What are the hazards to storing, cooking, serving, and cooling certain foods?
Requirement for South Dakota Food Handlers
Responsible Serving® of Food, South Dakota Requirements:
ALL Food handlers must be able to demonstrate knowledge (per South Dakota statutes). There must be at least one food handler (or a CFM) on staff during all business hours. Food handler knowledge must include:
Required Knowledge must include details of cooking food statutes 44:02:07:28; and cooling food statute 44:02:07:32; clean tableware 44:02:07:25; and sanitation statutes 44:02:07:56 and 44:02:07:58.
Examples of training requirements:
The minimum cooking temperature for pork, beef or other potentially hazardous foods
How long these different foods have to be at that temperature before they are safe to eat
The time allowed to cool potentially hazardous foods to the appropriate temperature
Appropriate cooling procedures
Many more...
Train at your convenience (online ~3 hours)
Print your certificate from your computer

Optionally, employers can track via the online student tracking system
These are just a few of the questions this course answers. The interactive online
Certified Food Manager
Course
from PSCC will provide you with a good grasp of proper management in a food handling environment - from cross contamination to equipment and utensils to regulatory requirements. The online
Food Safety Certification for Food Handlers Course
will give your servers and food handlers the knowledge they need to act as responsible food handlers.
---